What's New?
Site Launch: September 15, 2003
Finally, a site devoted to the needs of amateur community musicians!
BandMusic.CA is a resource for everyone who plays a wind band or symphonic instrument... everything from finding a local band to play in, to keeping on top of concert listings, and even sharing tips and techniques with fellow musicians from across the country.
Marching bands, military bands, concert bands, wind ensembles, and symphony orchestras... all find a home here at BandMusic.CA!

BandMusic .CA is the Canadian Band Directory,
a resource for amateur Canadian musicians wishing
to share their musical talents with their community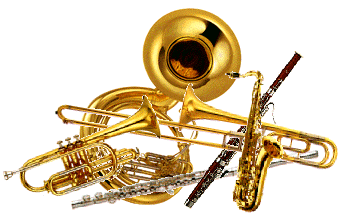 Get started... find a band near you!


Member Resources
Members must log in to access your profile, mailing lists, resources and settings:

Get On Board!
Find a band or orchestra near you!
If your band, ensemble or orchestra isn't listed, don't delay... join today!